Let's Answer Some Questions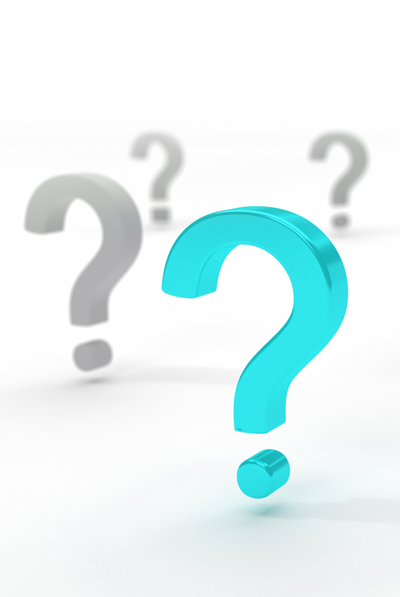 That is similar to asking how much a car costs...
It really depends on the size, complexity and needs of the site. Most small sites or single page slider sites start about $1500-3500. Our average build is about $7000-15,000 and our higher end can reach over $100k.
We have a lot of ways to enhance your site like high-res video, custom graphics, ecommerce capabilities and more... It is best to give us a call to discuss your budget and what we can accomplish.
Most sites are completed in 30-45 days. This can alter greatly due to the size and complexity of the site, the needs of video production or audio production, the amount of jobs in our active queue and more. Please call to get a firm time-frame. At times we are waiting on a lot of data from clients and are able to push projects forward on a fast track.
Generally, no unless the client requests it. We have also inherited a lot of Wordpress sites over the years and do the management and maintenance for clients. We feel we get better results building a custom website or application for the client.
Wordpress is also vulnerable to a lot of attacks by bots and hackers. This increases your cost over time since keeping the site up to date is crucial. In the event of a total hack we can restore from a backup but this creates billable time.
If you need to do your own updates we have several options for that as well. We are glad to discuss this with you any time.
For short term financing we can do that in-house for up to 90 days. For longer terms we can suggest a third party company to provide up to 12 months financing.
No, we are on the world wide web so we have clients all over the country. Some times we get clients in other countries as well. Call us from anywhere. We can do Zoom video call s to review new or existing projects, make new plans or just to catch up!
Yes, we are registered with the state of Florida.
No, not at the moment but be sure to check back.
Yes, we are not just a company that only knows plug-ins. We are PHP, MYSQL, Jquery, Java-script, Laraval, Ruby and more... We are true developers and can create anything you can dream!
Yes and no. To keep costs down we do not have a bricks and mortar office space but have home office space. We live and work in a virtual world. We work through teleconferences and do have access to a conference room when needed. This model has kept us in business for over 20 years and provides you the lowest cost.
Yes, we have a network of photographers, videographers, animators, and more. Many of them we have worked with for years.

Zucker and Zucker Creative Marketing, Advertising , Web Site Design Denver, Web design Boulder, Website Design Colorado Springs, Littleton, CO Colorado. We specialize in affordable graphic design, advertising, web design and full service marketing/advertising nationally and regionally in Denver, CO, Tags: website design, website development, custom applications, SEO, optimization, logo design